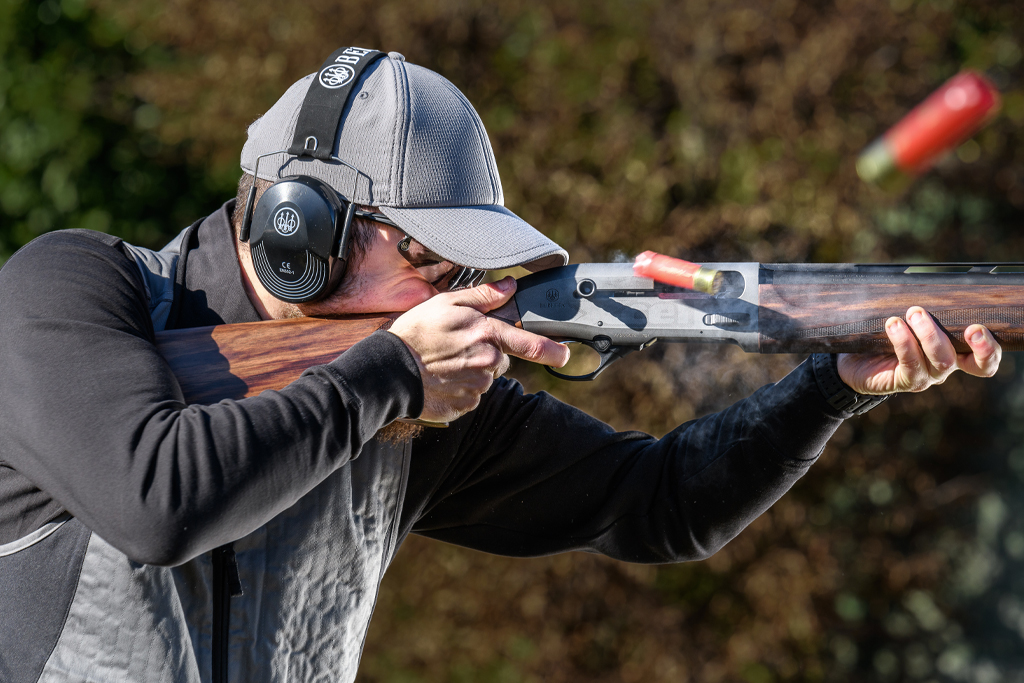 Two unique courses make for a distinctive experience. Our Woods Course meanders through the dense woods across the ridge. Our Field Course takes advantage of our natural elevation. Situated in a valley below our Clubhouse, it is easy to view the action from our Covered Outdoor Pavilion. Our 5-Stand House helps you test your skills, and we host monthly 5-Stand Leagues so you can compete with your friends.
Host a unique and memorable Corporate Event on one of our sporting clays courses. We have all the facilities to help you entertain clients or reward your employees for a job well done. [Corporate Events]
If you're new to Sporting Clays, check out our What is Sporting Clays section or sign up for one of our personalized Intro to Sporting Clays training classes. [What is Sporting Clays]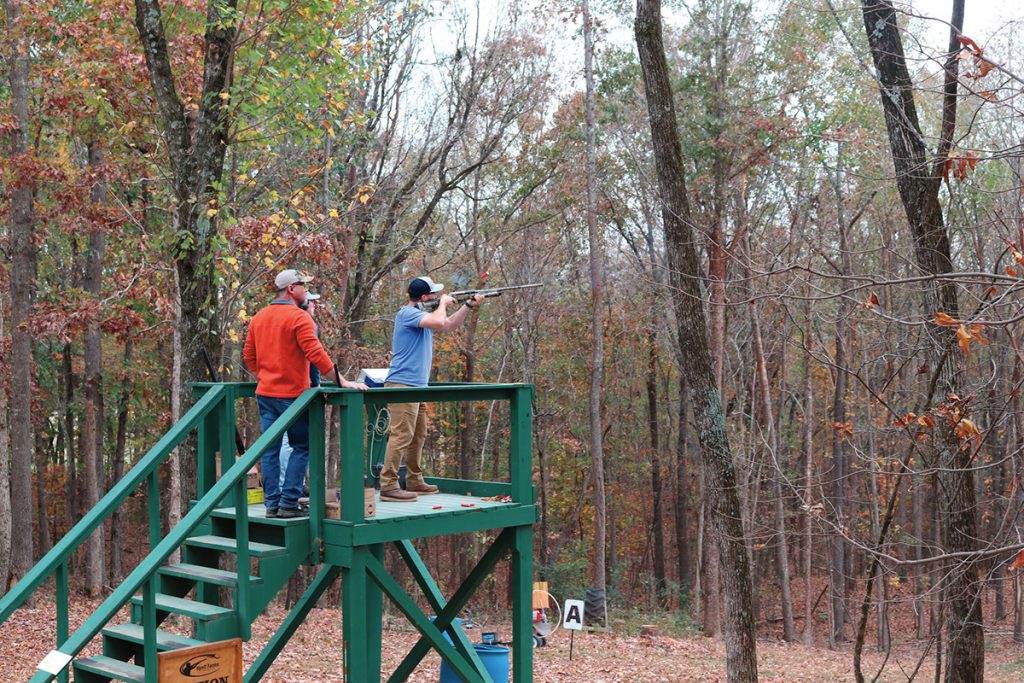 Woods Course: Featuring 14 stations that run along a ridge, this course takes advantage of natural and man-made elevation to challenge you with aerial and rabbit clays.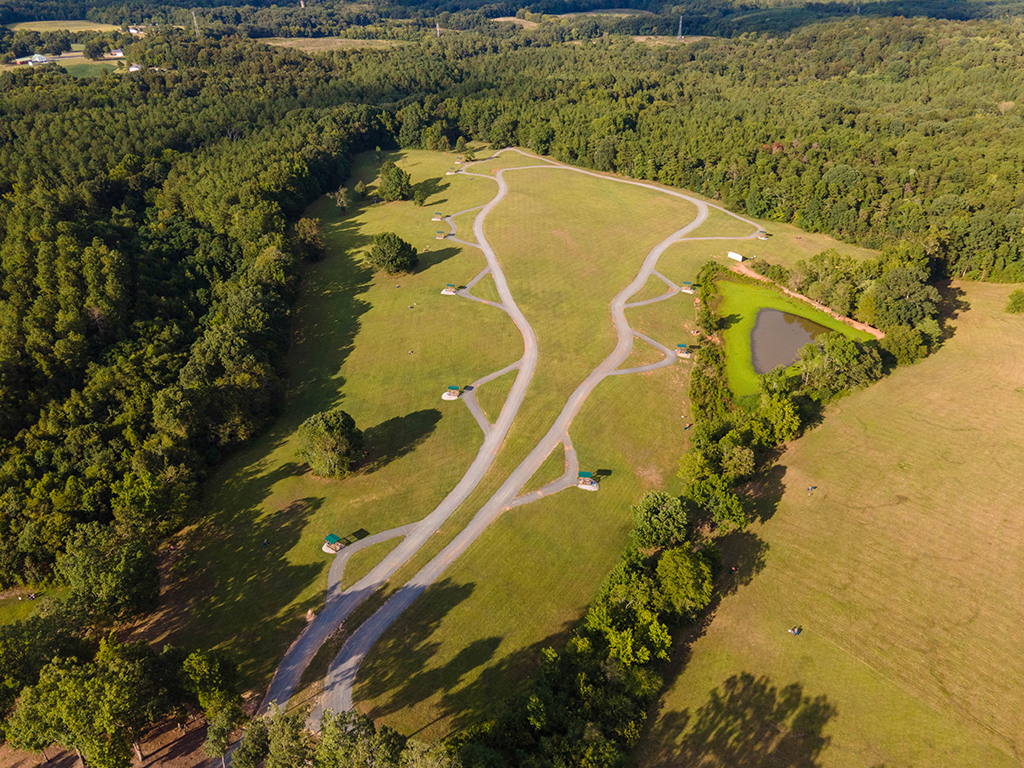 Field Course: Created in the valley just down from our Clubhouse, the 14-station Field Course allows for a more wide-open shooting experience to mirror bird hunting in field situations.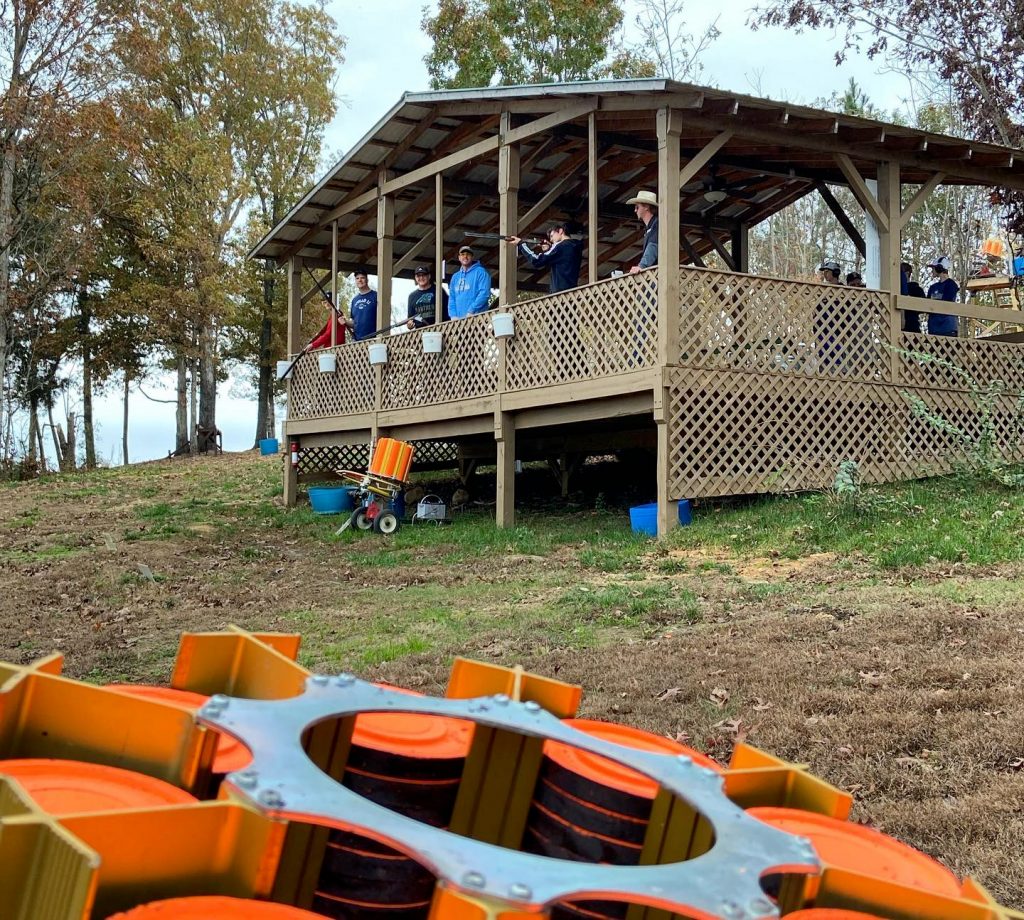 Covered 5-Stand: Our 5-Stand allows you to test your skills out of the weather. Check out our Monthly 5-Stand League for even more fun!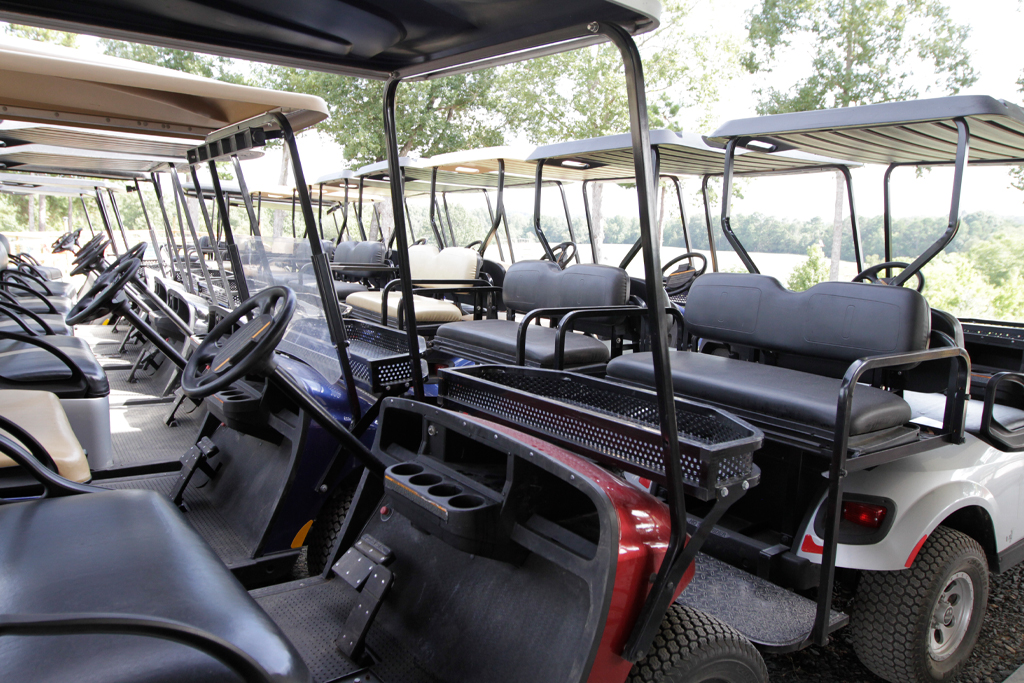 Covered Carts: We have custom golf carts to help you more from station to station. Our carts have been customized to carry your guns, ammo, and other accessories.