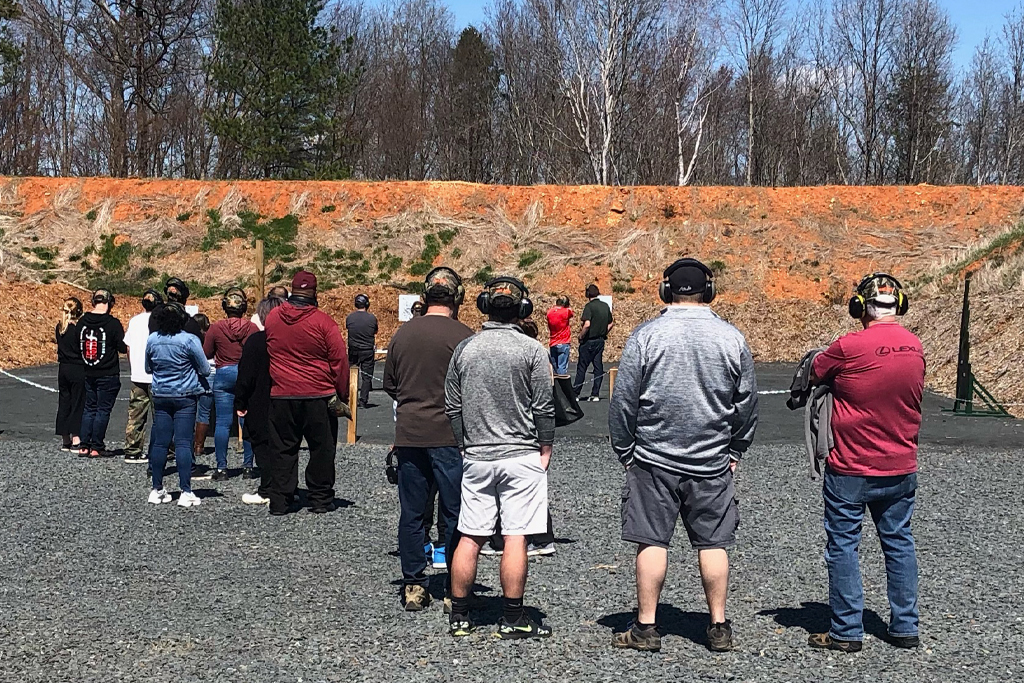 Hyatt Farms Shooting Complex offers one of the most comprehensive and informative training in the area. From basic handgun training, to concealed carry classes, to more advanced classes for rifle, pistol, and shotgun. We also offer non-shooting classes for folks looking to increase their situational awareness. Don't see a class that suits you needs? No problem. We also have individual training classes tailored to your unique requirements. Please click here to check out our current classes.
We welcome instructors to utilize our ranges for training…Please email us at sales@hyattshootingcomplex for more information.
We employ some of the top instructors in the gun industry.
Christi Reber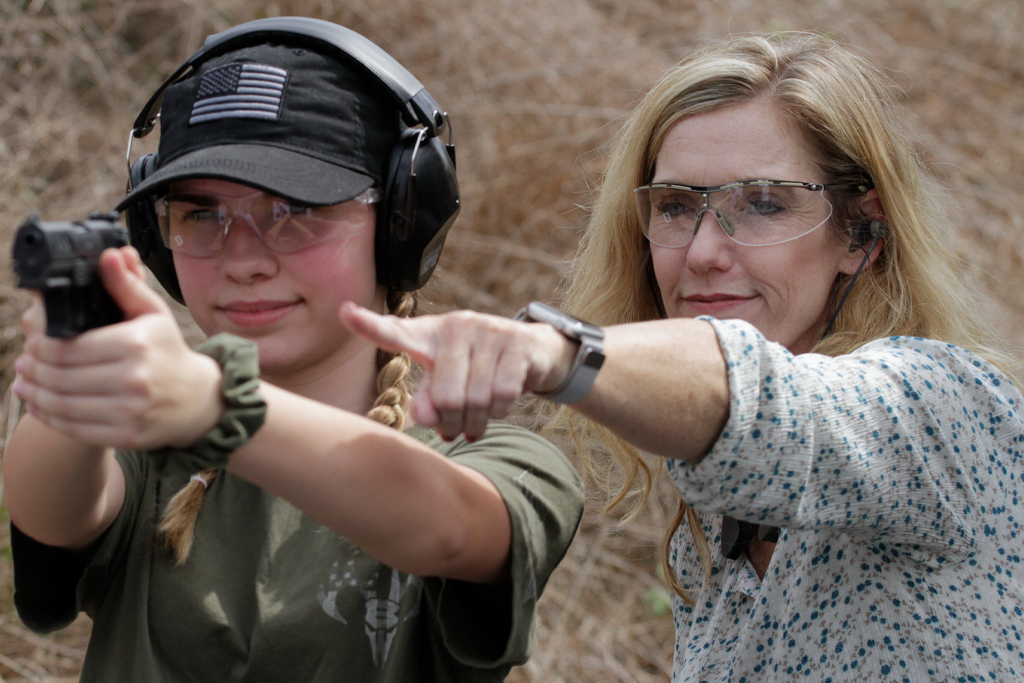 Christi Reber was one of our first instructors and she teaches concealed carry classes, our intro to shotgun, first steps handgun, and next steps handgun. She also handles many of our individual training classes.
Qualifications:
Raised in a gun store in VA, grew up hunting and fishing with my Dad, shooting skeet and shooting revolvers.
Previous to Hyatt Farms, she worked for Point Blank Range as a beginner handgun instructor, RSO and concealed carry handgun instructor.
NRA certified Range Safety Officer, Basic Pistol Instructor and Basic Home Firearms safety instructor (pistol, rifle and shotgun)
NCDOJ Concealed Carry Class Instructor
Daniel Defense University graduate
Sheepdog Defense Protector One graduate
Sheepdog Defense Carbine One graduate
Gunsite Academy 250 Pistol Marksman graduate
Graduate of Stop The Bleed course
Point blank range classes completed: Defensive Handgun, Pistol Marksmanship, Shotgun 101, Beginner handgun fundamentals instructor
Quotables: "My favorite students are beginners that are new to firearms. It's rewarding to see someone go from anxious about guns, to comfortable and confident, and having fun while learning an important skill. The only thing more important than carrying the handgun is having the confidence to handle it safely and accurately when needed the most."
---
Jerry Ranson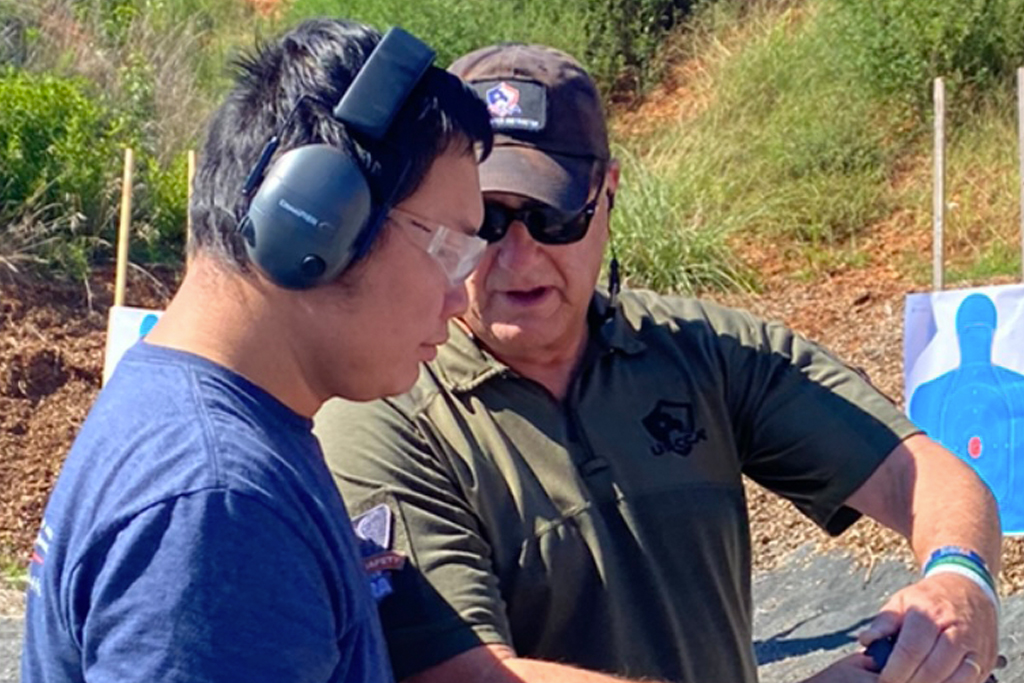 Jerry Ranson began instructing at Hyatt Farms Shooting Complex in 2021. Jerry teaches North & South Carolina Concealed Handgun classes, Defensive Handgun Shooting Fundamentals, First Steps and Basic Handgun, Countering the Mass Shooting Threat, Range Safety Officer, Armed Home Defense, Refuse to Be A Victim, and is available for personalized instruction.
Qualifications:
Graduate of Fork Union Military Academy and The University of Richmond.
Spent 32 years as a Fortune 50 Sales & Marketing Executive, before retiring in 2009.
Established Palmetto Patriot Firearms Training, LLC and began training students in Defensive Shooting Fundamentals and South Carolina Concealed Weapons Permits.
NRA Certified Chief Range Safety Officer, Range Safety Officer, First Steps Handgun, Basic Handgun, and Refuse To Be A Victim Instructor.
USCCA, (United States Concealed Carry Association), Certified Range Safety Officer, Defensive Shooting Fundamentals Instructor, Concealed Carry & Home Defense Instructor, Countering the Mass Shooting Threat Instructor, Real Estate Agent Safety Instructor, and Women's Handgun & Self Defense Instructor.
USCCA Training Counselor: Concealed Carry and Home Defense Fundamentals.
SIRT, (Shot Indicating Resetting Trigger), Instructor.
State Credentials include North Carolina DOJ Concealed Carry Handgun Instructor and South Carolina Concealed Weapons Permit Instructor.
Emergency Medical Training in American Red Cross Adult & Pediatric First Aid/CPR/AED and Stop the Bleed.
Elder at Neely's Creek ARP Church in Rock Hill, SC.
Commissioner Fort Mill Housing Authority
Quotables: "I enjoy helping people go from buying that first handgun, learning how to use it in a safe and responsible manner and enabling them to gain confidence in their ability to defend themselves and their family. Col. Jeff Cooper: 'Owning a firearm doesn't make you armed anymore than owning a guitar makes you a musician.' In other words, shooting, especially defensive handgun shooting, is a perishable skill that requires ongoing consistent and realistic training."
---
Sam Cranston
Sam Cranston has been with Hyatt Guns for a decade and has 12 years as an NRA Pistol/NC Concealed Carry instructor. Newspaper photojournalism took him to several of the world's rough spots. As a witness to life and death at the mercy of others in thirty plus countries, he has a special appreciation of our Second Amendment.
Qualifications:
NRA Range Safety Officer
NRA Pistol Instructor
NRA Refuse To Be A Victim Instructor
NC Concealed Carry Handgun Instructor
SC Concealed Carry Weapon Instructor
Quotables:
"Buying a gun without a commitment to regular training builds a false sense of security. In my view, having a firearm for hunting, competition, self defense, and even collecting demands ongoing training. Practical training should be safe, challenging, therapeutic and include an element of fun. Never stop learning.
"Own the gun don't let it own you."